The Lake Elsinore Poppy Superbloom
A little selfie
Here we are standing near "the super blooms" at Walker Canyon near Lake Elsinore. The colors are amazingly vibrant and the best part is, the drive isn't too far from Orange County. When we got here, our first thought was "Wholly Smokes! Look at all of these poppies! - This is amazing!"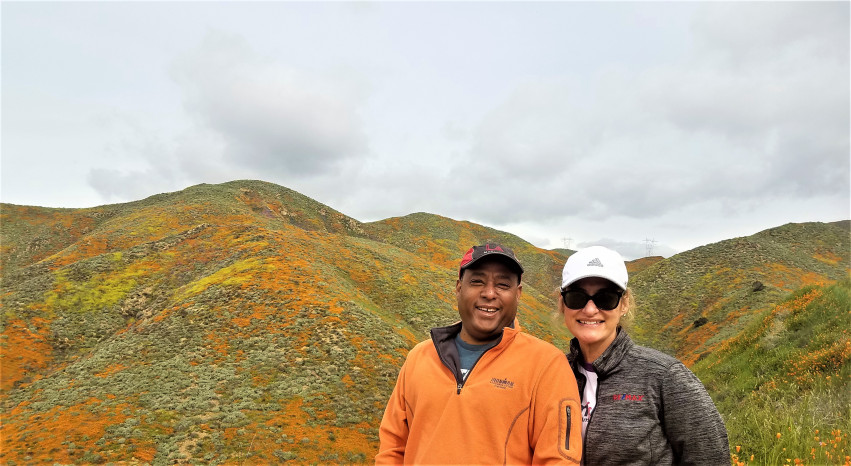 Poppy Heaven
The scene is completely picturesque! There's endless patches of orange intermixed with different colored wild flowers and it's breathtaking. We had read about it and agree with Kim Cousins, president of the Lake Elsinore Chamber of Commerce, who said "Those hills are just covered with millions of poppies"!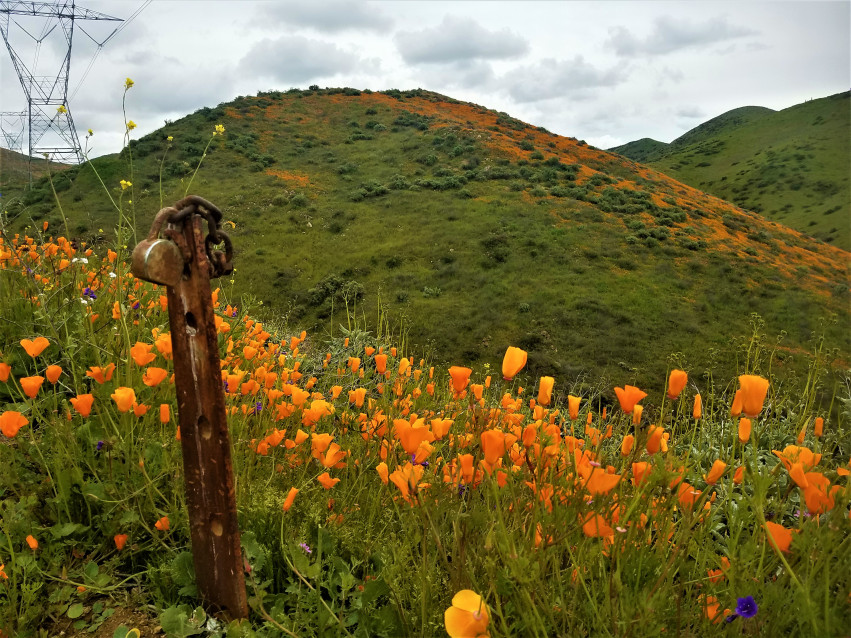 Painted Hills
With all of the rains we have had, it truly looks like someone took a yellow paintbrush to the greenery! According to experts, the super bloom is slated to last about another 30 days, so if you have a chance, we suggest you go before they are gone.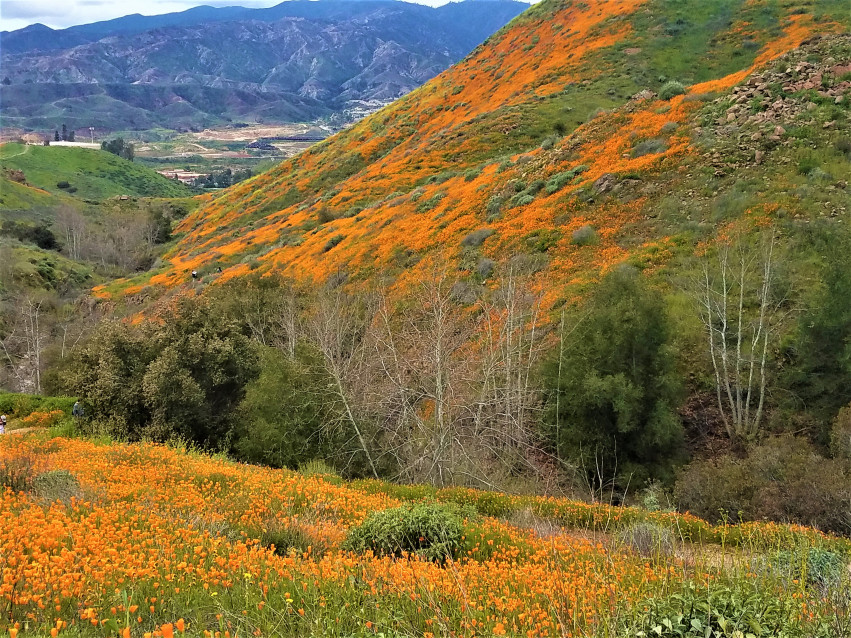 A Close Up
If you do end up checking them out, just a reminder to be mindful not step on, or lay in the flowers. They're quite delicate, so be sure to stay on the dedicated trials. (And if you see someone breaking the rules, feel free to politely scold them!)
We think this is one of the coolest things happening in our area right now. You should definitely give the poppy fields a shot! We promise, the superbloom will be superfun!