The Best Haunted Houses in Orange County
Looking for haunted houses this Halloween season?
Look no further: these are the best ones in Orange County!
The 17th Door
OC's scariest & most intense haunted house has pushed the boundaries even further in 2019. With new rooms, new scares, and shocking innovation, The 17th Door is excited to present unique experiences that have never been undertaken before in a haunt!
This haunted house is a whole different level from anything you've experienced before. Do not take young children here. Heck, you might not even want to take YOURSELF here... It's that scary.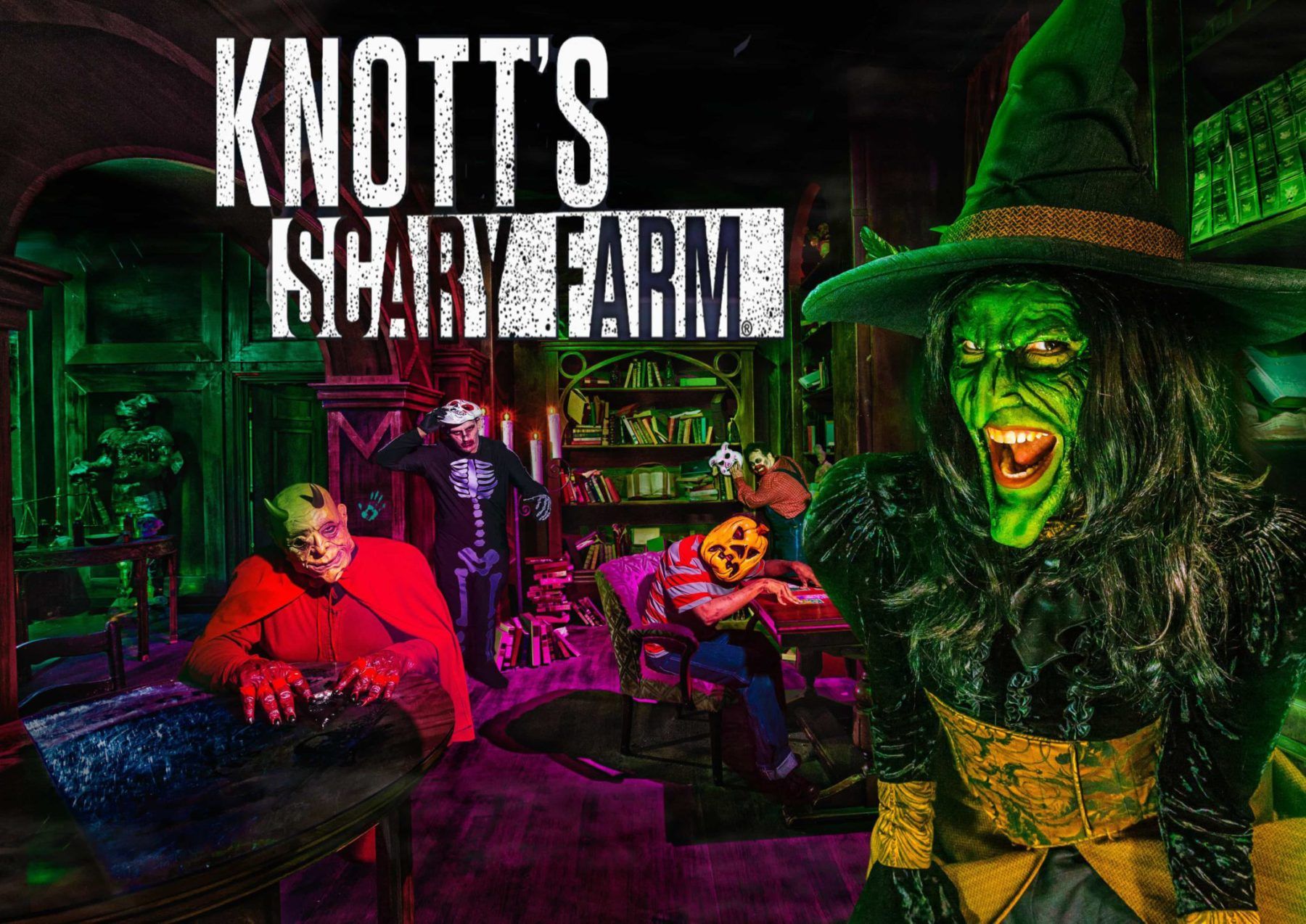 Knott's Scary Farm
Knott's Scary Farm is the largest and most haunting Halloween experience in Southern California, with unimaginable scares and innovative thrills that can't be found anywhere else. The fully transformed theme park features uniquely haunted mazes and attractions, sinister shows and more than 1,000 horrifying creatures lurking in the fog and hiding in every corner of the park. This Halloween event has all the ingredients of a truly terrifying nightmare. But unlike most dreams, Knott's Scary Farm is a nightmare you can't wake up from -- which makes it the thing to do for Halloween.
Every SoCal kid has to go to Knott's Scary Farm at least once... just know that it's going to be the most expensive option on this list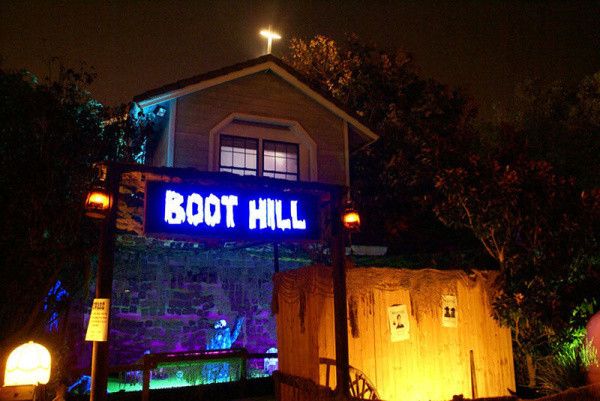 Boot Hill
BOOT HILL rises from the fog for it's 20th year to haunt the residence at 16 Goldenrod in Irvine, California. The unearthly spirits from the Old West town of Bridgewood will materialize for NINE haunting nights, transforming the residence at 16 Goldenrod into the old church and cemetery that once occupied this hallowed ground.
This entirely free haunted house is held at a residence in Irvine and takes donations to help CHOC. Have fun and make a difference. Sounds like a good time to me!
The Queen Mary's Dark Harbor
Fear Sleeps Here. Let the monsters lurking under your bed keep you company during your stay. The Queen Mary has been dubbed one of the "Top 10 most haunted places on Earth" by Time Magazine. This is the perfect opportunity for thrill-seekers and scare enthusiasts to spend the night aboard the axiom of all alleged paranormal activity at the Queen Mary.
The Queen Mary is always a little spooky, but October takes the Queen up a notch!
Sinister Pointe
Sinister Pointe Productions is a production studio specializing in live shows, special events and of course, Haunted Attractions.
New for 2019 Sinister Pointe Presents MIST. A unique terrifying free-roaming haunted experience. Guest will have free rein to roam a dark, fog filled town looking for artifacts while being hunted by terrifying creatures. This haunted house is a mix between a traditional haunted house and a scavenger hunt. Try them out if you want something new!